About
What we do
pmFAQtory defends your projects against risk. Our key defense strategies are to:

Provide you with expert consultants to help you manage your complex projects, programs, and portfolios, or set up project management offices (PMOs).


Assess and help you to optimize your business processes, such as your revenue cycle, to improve your financial position and give you a competitive advantage.


Develop custom software products for your specific needs in order to make project management significantly more effective and efficient than ever before.
Who our clients are
Our clients — including Aurora Health Care, the University of Chicago Medical Center, CVS/Caremark, and the Illinois Department of Public Health — put their trust in us to manage their mission-critical projects, programs, and portfolios. Whether you're a Fortune 25 company or a startup, pmFAQtory can be your secret weapon, giving you the edge in your market to outperform and outmaneuver your competitors.
Who we are
---
Steve Jovanović is the founder and CEO of pmFAQtory, LLC. As a veteran project management consultant and published author, Steve has been involved in all aspects of the field: from managing agile custom software development projects, to large programs, and multi-million dollar portfolios for Fortune 25 clients.
Passionate about research and education, Steve earned his bachelor's degree in electrical engineering, his master's degree in computer engineering, and his master's degree in business administration from Marquette University. Somewhere along the way, he snuck in an additional bachelor's degree in psychology from the University of Wisconsin-Milwaukee, and is planning on pursuing a PhD in industrial/organizational psychology.
When he's not consulting, Steve loves teaching, hiking in the desert Southwest, and working with his team to develop groundbreaking software products that focus on design excellence.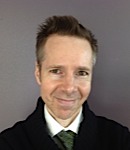 Steve Jovanović Founder and

CEO
---
Chris Patrick is the lead product engineer at pmFAQtory, LLC. An entrepreneur at heart, Chris co-founded his first company in high school, and carries the entrepreneurial spirit into everything he does.
Chris's standard is excellence. With years of focused Microsoft .NET experience, he crafts software that is efficient, elegant, and beautiful. With plans to earn a master's degree in software engineering, Chris balances theory with practice to design and build cutting-edge products that delight users. Outside of work, Chris enjoys cycling, playing guitar, and attending his favorite bands' concerts.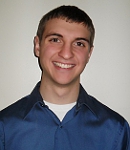 Chris Patrick Lead Product Engineer
---
After working at Mayo Clinic's corporate communications office for two and a half years — where he focused on communications related to Mayo's biomedical research activities — Matt founded and is the CEO of Sluzinski Group, LLC, a writing and communications consulting firm based in Rochester, Minnesota. He holds a bachelor's degree in journalism from the University of Minnesota-Twin Cities.
Matt began working with pmFAQtory, LLC in 2009 and leads its web, communications, and brand development activities. This includes contributing to the pmFAQtory website, blog, and Twitter account, as well as exploring ways to showcase pmFAQtory's services and emerging products.
In his free time, Matt can be found at the gym, on the golf course, or riding his motorcycle.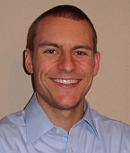 Matt Sluzinski Manager of Brand Development